Charitable Trust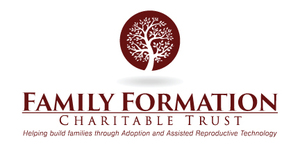 The Academy is pleased to announce that after two years in the making, we launched the Family Formation Charitable Trust at our 25th annual meeting in New Orleans.
The Academy has long believed that in addition to the good work the individual members of the Academy perform and the services that the Academy itself provides, nevertheless, we should be "giving back" to those who need our help. This would extend to all aspects of family formation. It was with this in mind that we formed the Family Formation Charitable Trust, and it was only appropriate that we announce it at our 25th Anniversary Conference, the theme of which was "Looking Forward; Giving Back." Accordingly, the Family Formation Charitable Trust, a 501C(3) organization, was formed to assist those in their efforts to form their families and to help children.
The initial focus has been to raise funds so that either individual programs or families and/or children may benefit directly, and to do so either directly or in conjunction with other non-profit charitable organizations. There are many children, individuals, and families that are in need of assistance and the purpose of the Trust is to help them. This could involve assisting families with the cost of adoption and/or assisted reproductive technology procedures, or children who are in need of placement and who may be difficult to place, or very importantly, children who have been languishing in the foster care system. By helping these families and the children, we are not just improving their lives but improving our society.
A Special Thank You for our Donors in 2015.  For a complete list of our Donors click  Donor Recognition 2015
If you wish to contribute, please send your check made payable to the:
Family Formation Charitable Trust
859 Riverside Drive, Unit #11
Greenwood, IN 46142
If you have any questions or need more information, please contact the Academy Executive Administrator:
Jennie Sullivan
(317) 407-8422
admin@aaarta.org
admin@adoptionattorneys.org